Friday August 15, 2014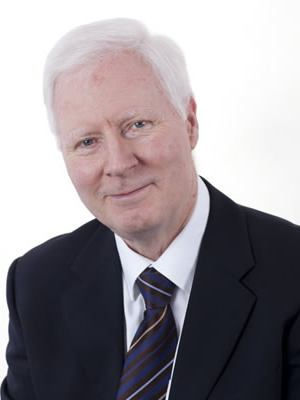 Meetings of the Board inevitably focus on the performance of our NHS and last week`s meeting was no exception.
Patient safety is high up on the agenda with reports covering infection rates, patient  experience and clinical effectiveness.
It was good to see that our stroke service was shortlisted as a finalist for the National Patient Safety and Care Awards held in London the previous month. Borders staff made it to the top four of the seventy stroke services entered from across the UK.
Well worth celebrating – and inclusion in our proposed publication to celebrate the successes achieved by Borders NHS staff over the past year. This came to the Board in a draft form and was warmly welcomed.
Much clinical work goes on under the heading of "improvement activity" and currently there is a focus on improvement in relation to hip fractures along with enhanced recovery from orthopaedic surgery. Weekly improvement meetings, or "bone zone huddles" as they are known, involve clinical staff coming together to share information and learning.
Borders does well in providing timely access to treatment but we do have challenges in meeting the relatively new statutory treatment time guarantee target . This requires  health boards in Scotland to provide inpatient access within 12 weeks of an agreement with the patient to proceed to treatment. Smaller boards can struggle here because of lack of flexibility – for example through sickness striking in a single-handed consultancy, an overrun on the use of an operating theatre or an earmarked intensive bed being required for another emergency. Nonetheless, the breaches reported were down to single figures and the Board was re-assured by the concentrated effort going into resolving the problems.
Another area of challenge is around the demand for physiotherapy and increasing numbers of people waiting for treatment. The role of the Board in such situations is not to blame but to solve. Whilst the board and its members are accountable for the performance of services, the emphasis has to be on finding and supporting solutions to difficulties and the physiotherapy service was given full backing to implement new approaches to assessment and treatment.
It`s always good to hear what staff get up to in their spare time and thus I enjoyed a chat with Anne Scott, one of two consultant cardiologists at BGH. Anne was heading off a few days later to do voluntary work in South African villages, using her study leave to provide heart scan screening to teenagers.
Anne is part of a team of ten brought together by the British Society of Echocardiography and the scans they will be doing are aimed at detecting early rheumatic heart disease. Children from villages north of Cape Town who don`t usually have access to adequate screening will be scanned by the team and some will go on to be treated at Tydeberg Hospital.
Anne is covering all her own costs and put out a call for small donations which will go directly to the project. In my experience, NHS staff are always incredibly generous when such appeals are made. As a result of an email from  Anne around BGH, and to her other contacts elsewhere,  she quickly notched up a sum of £3,000.
Anne and the team will be using hand held scanners (they cost £4,500 each) in order to assess their value against more expensive mainstream equipment in a part of the world where rheumatic heart disease is a major problem.
I look forward to hearing more when she returns.
John Raine