Friday June 27, 2014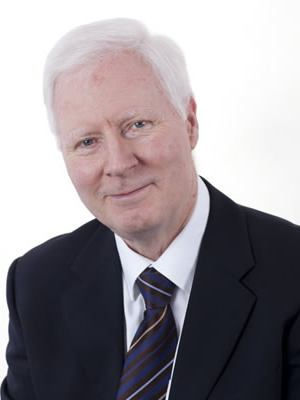 Volunteers keep the wheels of public and social life turning. Think, the Olympics and now the Commonwealth Games. At Borders NHS we all recognise the vast difference made through volunteer effort to the experience of hospital patients, those cared for at home, and to the promotion of healthy living.
What I didn`t appreciate until a recent happening at BGH was just how varied is the contribution made by individual volunteers to our health services.
The `happening` was an event to celebrate volunteering and it was held to mark the fact that NHS Borders had again achieved the "Investing in Volunteers" award. George Thomson, chief executive of Volunteer Scotland, came to present the certificate and two weeks later confessed he was "still raving about the positive experience" of the event. So was I.
We are all familiar with the tremendous work that is done to support NHS Borders by major charities such as Macmillan and the (W)RVS (still can`t get used to the new gender neutral name) but the scope and endeavour of volunteering by different individuals did come as a bit of a surprise.
Take, for instance, the work of Bill Lees, teaching art since 1957, who trained in penmanship as a boy at SelkirkHigh School; an artist, a musician, a sign writer and glass engraver. Bill spoke movingly about his work with families and the chaplaincy centre to capture the names of babies who had died in the baby memorial book. He described the thoughts that ran through his mind as he undertook such a painstaking and meticulous task. Bill is still teaching – running evening classes in Galashiels.
Christina Mark spoke of the time she spends at the bedside of patients in the Margaret Kerr palliative care centre and on the wards. I had a fascinating conversation with Christina afterwards and learned that she is the daughter of the late Sir Robert Mark, Britain's top cop in the 1970s. Christina, from Hawick, trained as a nurse, later taught health and social care and worked as a health care manager before dedicating her time to complementary healing.
With her calm and insightful approach, Christina has been comforting patients at BGH for seven years. Her volunteering is part of a busy life which recently has included working on a website for her father – Commissioner of the Metropolitan Police from 1972 to 1977. He was, says Christina, a "coppers copper" having risen through the ranks from bottom to top and enjoyed a strong reputation for integrity. In fact Christina is planning a sale of Sir Robert's memorabilia the proceeds of which will create a bursary to be awarded to young officers who demonstrate her father's qualities of integrity and plain speaking.
Jean Proudfoot spoke at the event. She is secretary of Borders Deaf and Hard of Hearing Network. A tireless advocate on behalf of her members, Jean is pressing hard to secure SMS text messaging facilities to aid communication between health services and people with hearing difficulty.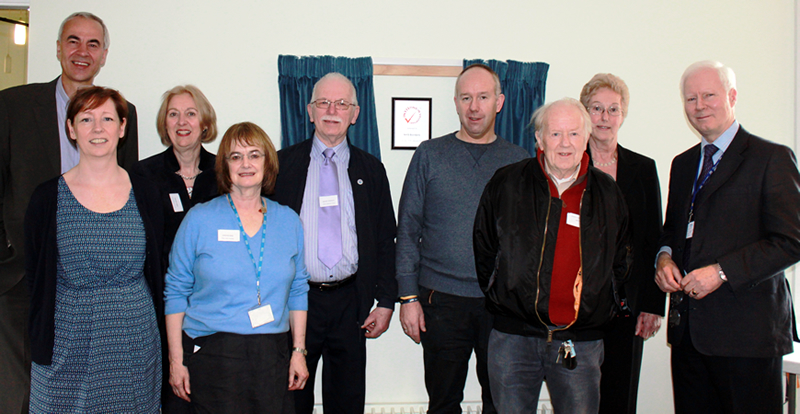 Caroline Green brings her academic experience to bear in the voluntary contribution she makes to the research governance committee which involves being asked to review research studies. She is also a member of the Public Partnership Forum whose Chair, Andrew Leitch, described how he came to be involved as a leading contributor to health and social care development in Borders. George Anderson became involved after being a carer to his parents and now plays a pivotal role as a public involvement volunteer, sitting on the Public Reference Group, the Public Partnership Forum, the Transport Strategy Group, and (dare I mention it) the Car Parking Group!
Claire Irvine, cancer information and support manager at the Macmillan Centre showed a moving digital story filmed by volunteers capturing end of life patient stories; Barbara Jessop spoke of the work of volunteers who encourage mums to breast feed their babies – work which has earned national accolades for Borders. And David Thaw thanked the volunteers who support the work of the spiritual care team and chaplaincy centre.
It was good to hear, too, from Susan Swan, executive officer from Volunteer Centre Borders, an organisation working to develop and promote volunteering for all, improve volunteering opportunities and remove barriers to participation.
In all, an uplifting event that showcased volunteering at its best.
Some 105 people are volunteers in NHS Borders. But many more people, through volunteering, are making a difference to people's lives across our region.
There is no shortage of opportunity for volunteers. Amie Blackaby (Volunteer Coordinator) for NHS Borders has the task of co-ordinating and supporting volunteers and matching the endless variety of experience that people have to roles that have meaning and purpose.
If you are interested in stepping forward to help, in whatever capacity, then give Amie a call.