Friday May 16, 2014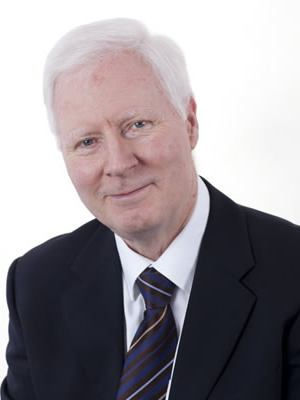 Just read that Simon Stevens, the new chief executive of NHS England, has told staff to "think like a patient and act like a taxpayer". Sounds like good advice for all NHS boards, too.
Paul Gray, new chief exec of NHS Scotland, told a national event in Edinburgh yesterday that Scotland`s health service will be defined by the experience of patients. I agree with that also.
The event was organised by Health Improvement Scotland and was about quality improvement.
Having been one myself I always try to heed the words of chief executives. With the taxpayer interest at heart, the Borders NHS Board keeps a close eye on spending. Budgets play a big part in the Board`s agenda. We hit the budget nail on the head at the year end and meet our "efficiency targets" - and some. But it gets harder year on year as our staff well know.
Quality of health services and patient experience consume an even bigger share of board time, rightly so. We have now taken to hearing directly from patients and carers about their experiences. Some of the messages are encouraging; others are hard to take but serve to remind us that whilst the world can never be perfect we need to strive to achieve it nonetheless.
The NHS, like most large organisations, has a language of its own based on acronym and jargon. It can sometimes be useful to have short-form descriptions, providing of course we know what they mean. Yesterday`s event was badged by the `Quality Improvement Hub` and focused on `The Triple Aim`.
The aims are: to improve quality of healthcare; improve the health of the population; and achieve value and financial sustainability. All this against a background of an ageing population and increasing chronic ill health which puts demands on health and social services at a time when public sector finances are under strain.
We need therefore to do more with less and we heard examples of successful quality improvement methods adopted elsewhere in the world in health organisations and in global industries.
Toyota Motor Corporation was cited and their methods have informed quality improvement in a large mental health foundation trust in England and whose chief executive described the process.
It took me back 20 years or more to the time when I had the task of leading the bid to attract Toyota into the UK and the time I spent in Japan in ToyotaCity observing their methods and learning about the company philosophy and culture.
It`s a culture which shuns hierarchy and places high value on the knowledge, skills and involvement of the workforce. As one presenter said yesterday: "it`s the staff who know how best to improve quality – the job of management is to give them the tools to achieve change and improvement."
On the premise that "culture" starts at the top and is about leadership, the Board here has recently undertaken a 360 degree appraisal, the first of its kind in Scotland`s NHS. We "boldly" decided to ask a range of people what they thought about the Board and the results will provide the basis for our own "performance improvement." More about that in future blogs when we have had chance to assimilate the learning.
So, a lot happening just now. But no change there. The first steps towards implementing next years legislation to create a health and social care integration board jointly with Scottish Borders Council have now been taken with the first meeting of the new "shadow board". Better and joined up services for people is the aim.
At the other end of the spectrum, car parking at BGH continues to cause problems for some staff and local residents. But not so for patients who frequently remark about their relief at being able to park when they come for treatment.
Help is on its way though in the form of some extra tarmac later in the year. No doubt I shall have to return to the subject soon.