Tuesday November 18, 2014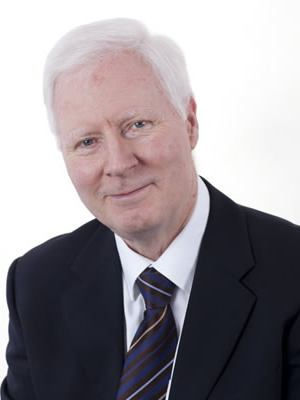 The big news around NHS Borders was supposed to be our Annual Review, which took place on November 5th. As it turned out the most talked about event was the near-simultaneous announcement of our Chief Executive, Calum Campbell`s departure. NHS Lanarkshire, a much bigger territorial health board, has claimed him and looking at some of the glum faces around the place he will be greatly missed here.
Calum joined Borders as chief executive nearly 5 years ago and immediately embarked on a mission to improve performance across the whole organisation, deploying his many years of NHS senior management experience - and his experience before that on the front line of the NHS, as a nurse. As a team leader some would attribute such abilities to his early professional football career; setting up goals for others to score and netting a few himself.
Lanarkshire has had something of a troubled recent past and so Calum, as their new chief executive, will have challenges ahead.
In the interim, and when Calum moves across at the end of December, his deputy chief executive Jane Davidson will step up as acting chief executive until an open recruitment process can take place. Jane has been Calum`s chief operating officer (right hand person) for several years and two weeks ago won a prestigious award at the national Scottish Health Awards.
But, getting back to that Annual Review......
All health boards in Scotland have an annual performance review conducted in public and frequently fronted by a Government Minister. Ours was not, although government observers were there to watch and record the event and I will get a written report in a few weeks highlighting our achievements and those areas where we could do better.
We chose to conduct our review day at BGH and started with an open house meeting for staff under the banner "Ask the Board". There were no taboo subjects and so Board members found themselves answering, and sometimes defending, questions and statements on topics as varied as car parking (of course) and how the new policy of smoking prohibition in the hospital grounds could best be enforced. Then there were questions about pay grades, the impact of the opening next year of the Waverley railway line and so on. I felt it was good open dialogue and came away encouraged and determined we shouldn`t wait for another annual review to do it again.
A meeting with public, patient and carer representatives followed with discussion on agreed topics such as how can we best tackle drug wastage (around £600,000 a year is the estimate for unused medicines in Borders), how can we minimise the number of patients who fail to attend appointments (at an annual cost to us of over £900,000), and how best can health services, local government, and the community as a whole, work together to keep people healthy and out of hospital. Our public representatives, as ever, showed understanding, insight and support for action.
The annual review proper meant being able to tell the public audience how we had performed against government targets (overall, pretty well, and with justification we could claim to be one of the best performers in Scotland) as well as highlighting some of the many individual and team successes of our staff.
Medical Director, Dr Sheena MacDonald, made a tour de force presentation covering all the challenges facing NHS Borders (and the whole of NHS Scotland in general) and stressed the need for changes in the way services are organised and delivered. In the face of public funding constraints and rising demand for health services, status quo was not an option and change was inevitable. But proposals for change would have to meet the tests of quality and safety and equity of provision.
It`s a pity more people were not there to hear Sheena. But then we have to accept that annual reviews will never draw in the crowds – in the absence, of course, of a major local controversy. And so, the big event as I said, was the news of Calum`s departure.