Tuesday September 30, 2014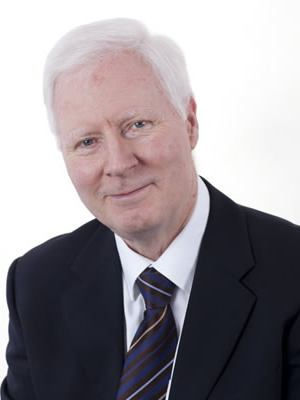 Chairman`s Blog – Sept 30
Reaction to the outcome of the recent healthcare environment inspection – and the ensuing press headlines – could only be: "It`s a fair cop – we must do better."
There`s a certain irony to the situation.  BGH is declared one of the top 40 hospitals in the UK. Against other health boards in Scotland we score exceptionally well against the kind of targets that really do matter to patients, such as cancer waiting times and the performance of BGH accident and emergency department.
"Top of the Table" said a recent Southern Reporter headline when an annual report by NHS Scotland showed NHS stroke care to be the best in the country.
But then came the outcome of the healthcare environment inspectorate visit to BGH. Whilst the majority of the improvements recommended previously were found to have been met – one had not. And that related to cleanliness of patient equipment. Two examples were found of soiled equipment – one a toilet roll dispenser, the other a walking frame.
So headlines such as "two BGH wards fail cleanliness standard" greeted publication of the report. And we had to take it on the chin.
These inspections are important and the findings are taken seriously. Swift action follows to tighten up practices. That is the benefit of scrutiny: to ensure we go on improving. And to serve as a salutary reminder that we can never be complacent or rest on our laurels.
In an earlier blog, I said I would have to return to the subject of car parking. Well, some extra tarmac at BGH has received planning consent and work is now starting to provide additional spaces associated with existing car parks and other areas of the campus.  And a planning application has been submitted to provide 44 spaces in a new car park infront of the hospital, close to the helipad.
We await the outcome of that but approval can only be good news for patients, visitors and staff, let alone the good citizens of nearby Darnick.
Recently I referred to consultant cardiologist, Dr Anne Scott`s volunteering effort in Africa to offer screening heart scans to children from rural areas. Reporting back on her return, Anne said some 850 teenagers were scanned during her stay. Visiting townships, Anne and other volunteers recognised a real need for clothing amongst the children and so, now back at BGH, she has appealed for donations of unwanted, clean and reasonable condition childrens clothing.
More than £3,000 was raised by Anne to support the project and, as she herself said, such generosity is a credit to the region and the health board.
On that very subject of those who `go the extra mile`, people across the Borders cannot fail to have been impressed, as I was, by the bravery and determination of husband and wife Maureen and Steve Matthews of Duns.
Many will recall hearing of the dreadful accident that befell them whilst shopping in the centre of Melrose in December 2012. They were walking to a cash point when a car reversed into them, pinning them against a wall. Maureen and Steve both lost a leg as a result of their injuries.
Determination and courage saw them through their recovery and, as they learned to walk again, they decided to do a sponsored walk raising near-on £3,500 for the benefit of patients in Borders.
Everyone at Borders NHS would support the words of Morven Paterson, our fund raising officer, when presented with their cheque: "We are so proud of them. They are inspirational."