Thursday April 16, 2015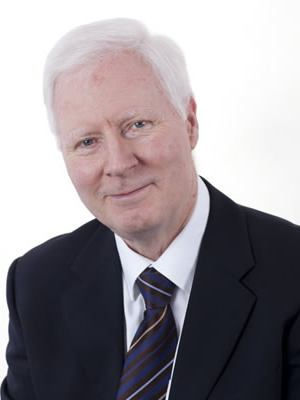 With the election season upon us comes the 'pre election period' previously refered to as 'purdah'. That`s the rule applied to public servants like myself to steer clear of saying or doing anything that might be interpreted as showing a party political bias.
So, I tread carefully this month bearing in mind that NHS matters are high up on every politician`s radar.
Last month`s meeting of the Board set in train our review of clinical services, as previously explained and well documented. The meeting provided an opportunity for us to emphasise that we have no plans to close community hospitals; that these hospitals and the BGH are important and integral to the services we provide; and that we intend to consult widely in communities across the Borders before any conclusions can be reached around the redesigning of services. In other words, we want people to tell us what is important to them and what they expect from their health services.
More to be said about that as the consultation programme develops.
"Posters" are a familiar concept in the NHS. New initiatives, new ways to improve services, pioneering developments, are graphically depicted by staff on posters and, in Scotland, they go through a competitive process for selection, or not, to be displayed at the NHS Scotland Event this summer. 
Once more Borders has scored well with six posters chosen for this major conference. The subject matters are various – from a poster to illustrate the evolution of our primary care out-of-hours service to another which explains a methodical approach to bring about the elimination of avoidable pressure ulcers which cause suffering to patients.
This news came in mid-April at the same time that I was receiving on behalf of NHS Borders an award from "Carers Scotland." We have just become the first territorial health board in Scotland to achieve the "Carers Positive Award" – a Scottish Government kitemark - which recognises the efforts of employers to support staff who are themselves carers.
Flexible working and job planning can go a long way to help staff who have caring responsibilities. We provide a range of work-life balance policies and practical support through our expert occupational health service and links to voluntary sector support.
We are told that as many as one in five carers give up work because of caring responsibilities.  Providing a supportive environment at work can make the difference and help us retain well trained and motivated staff who might otherwise have to sacrifice their career to look after family members.