Thursday August 6, 2015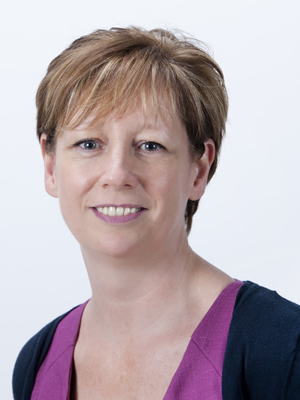 Director of Nursing and Midwifery Blog August 2015
"Engaging with you: Work plan 2018, Revalidation and the NMC Code"
Evelyn Rodger and this is my first blog.
When I started in NHS Borders as the Director of Nursing & Midwifery 3 years ago the senior nursing team and I created our very first work plan. We did it because we wanted to have a sense of direction and evidence the unique contribution that the Nursing & Midwifery Directorate made to achieve the corporate objectives.
What became evident in the intervening time is that communication of the work plan and engagement with frontline staff was patchy.
In this year we have successfully recruited 2 new Associate Directors of Nursing (Charlie Sinclair & Davie Thomson) and a Head of Midwifery (Nicky Berry) and as a senior leadership team we are committed to building engagement with frontline staff so we can truly represent you and your views at all levels in the organisation.
So what have we done that is different?
Many of you will have participated in the work the Scottish Executive Nurse Directors (SEND) jointly commissioned with the RCN in relation to 'Future Conversations' that we launched in January. We hosted a number of sessions in NHS Borders and had conversations about what was important to registered nurses for the future of nursing. The outcomes of this work were presented to SEND at its meeting in May 2015 and will form part of the work of SEND moving forward.
Locally we engaged with many of you again around the development of our next work plan laying the Nursing & Midwifery Directorates plans out up to 2018. We have listened to what you have told us in the 'Future Conversations' work and during workshops held in April/May and have published, on the Nursing & Midwifery microsite, the revised plan.
You will all have received your personal copy of the revised Code which was effective from 31 March 2015. The Code presents the professional standards that nurses and midwives must uphold in order to be registered to practise in the UK and reflects the world in which we live and work today, and changing roles and expectations of nurses and midwives. It is structured around four themes – prioritise people, practise effectively, preserve safety and promote professionalism and trust. Developed in collaboration with many who care about good nursing and midwifery, the Code can be used by nurses and midwives as a way of reinforcing their professionalism. Failure to comply with the Code may bring our fitness to practise into question.
With the support of the PEF's we have engaged extensively providing information and seeking to understand what is concerning you around Revalidation. Nearly 60 of you attended a special workshop on Tuesday 21st July 2015 when we were visited by Mrs Gillian Costello, Associate Director of Nursing, NHS Tayside and the lead for the national pilot of Revalidation in NHS Scotland. Gillian gave us many hints and tips reminding us of the key components of revalidation
Practice Hours
CPD
Feedback
Reflection & Discussion
Professional Indemnity
Health & Character
3rd party confirmation
Gillian most effectively encouraged us to:
Be prepared; don't leave it until the last minute to revalidate all manner of things can confound us such as IT problems, short notice sickness absence, annual leave plans, etc.
Register with NMC Online, everything you need to know is there.
Link our revalidation conversations with our appraisal cycle.
Revalidation will be launched in October 2015 and go live in April 2016.
I have thoroughly enjoyed my first 3 years in NHS Borders and look forward to many more working with the dedicated nurses, midwives, AHPs, medical staff and support teams. This is one of the friendliest and innovative places I've had the pleasure to work in.
I want to place this blog at the centre of our microsite and only have one commodity on my hands to make it a success….time. My commitment to you is to communicate regularly through this blog and I would appreciate feedback. If I am not getting it right please let me know. Any ideas for future blogs welcome.
I can be contacted on evelyn.rodger@borders.scot.nhs.uk
Follow me on Twitter at @EvelynFleckDoNM