Monday December 14, 2015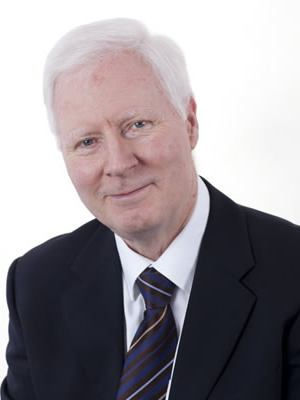 Life in NHS Borders continues to have its ups and downs. I guess it was ever thus.

No sooner do we acknowledge some real improvements in services and successes by staff than something comes along to knock us off our perch.

One example of improvement is the dramatic fall in physio waiting times; this is the result of a concentrated effort by staff and managers. Examples of staff successes have been plentiful in recent weeks too.

Then - we look at the budget. Every year, in order to balance the books, we must make efficiency savings; nearly £7million in this current year. We try to do this by making reductions that can be sustained rather than one-off cuts. We shall indeed break even at the end of the financial year but it looks increasingly likely that we shall have to rely much more than we would like on one-off savings, which of course carries the problem forward into the next year.

Everyone in NHS Borders has a chance to contribute their ideas to help us with the task; including of course those who work on the front line and have real experience as to how savings can be made.

And we get knocked back too by a complaint upheld by the Scottish Public Services Ombudsman last month pointing to the "unacceptable" level of care received by a critically ill patient at BGH. How did this happen? What must we do to ensure nothing like this can happen again? There is a lot of learning for us from such salutary investigations.

What a contrast with the young man who came to tell us at a recent Board meeting about how his life had been turned round by dedicated mental health staff and the opportunity to take part through the John Muir Trust in outdoor conservation and survival skills activity.

Recent staff successes have included securing the Gold level Award in Scotland's Healthy Working Lives programme which offers practical support and advice to help employers improve the health and safety of everyone who works for them.

Borders was one of three health boards in Scotland to win a Scottish Bereavement Care Award for the support provided to families who experience the death of a baby.

We were also a runner-up in a UK award programme for the 'best use of media in a health campaign'. This was in recognition of our work to develop NHS Borders as a health promoting health service under the 'Small Change, Big Difference' banner.

Then there were our resounding sucesses at the Scottish national health awards in November. Three national award winners and one runner up.

By then, our Communications Team were running out of superlatives. I have some sympathy with them knowing, from a past life, just how difficult it is to manage the public presentation of an organisation like ours with - as I suggested earlier - so many ups and downs day to day. In drafting their media release on the health awards they had me saying: "words cannot describe my delight..." Having suggested they might actually find 'some words to describe' they issued a final version to say I was "overjoyed..." Hardly a chairman-like sentiment but I was content to live with it. Better than something like "my cup runneth over with delight..." or "I am over the moon...". Sometimes you just have to give comms people their head. But it's true to say I was 'very impressed and pleased' with the achievements of Fiona Hawke, as Scotland's top therapist; the double award-winning Melburn Lodge Mental Health team and the success of the Learning Disabilities team in the national awards!

On the subject of comms, and never really winning the battle, the headline shouting out from the Scottish Daily Mail earlier this month "NHS Flies A&E Doctor From Australia" looked a bit worrying at first glance. So did the first paragraph: "A Scottish Health Board (Borders) flew in a locum doctor from Australia in a damning indictment of the nation's NHS recruitment crisis." His wages came to "almost £15,000".

True, A&E doctors are hard to come by and the reality is that when posts are advertised on the internet applications are not limited to UK-based candidates, and nor should they be. In this instance a doctor based in Australia applied to fill the vacancy and was successful. He was fully registered and qualified to practice to practice and over a three month period worked 41 shifts for us and was paid the standard NHS locum rate. No travel expenses were paid by NHS Borders and the doctor made his own transport arrangements. As we said at the time, we encourage qualified applicants from as far afield as is necessary in order to provide continuity of best care to our patients. So, not everything is as it might seem from the headlines.

On the good news front the November report of inspectors, who made an unannounced visit to the operating theatres of BGH makes reassuring reading. In May, a team from the Healthcare Environment Inspectorate made an unannounced inspection which resulted in seven requirements for improvement. This time, on their return visit, the inspectors found all these requirements had been met.

It was a delight for me to host an event to mark the retirement of staff. It was the second such occasion in the past couple of years, and tea and nostalgia were served as recently retired staff caught up with old colleagues and shared stories over afternoon tea at the Victoria Hall in Selkirk.

And, in early December, an event to recognise the important contribution made by volunteers was held in the Chaplaincy at BGH. It gave me the chance to thank our volunteers who give their time to help patients and their families in so many different ways. We now have around 180 people volunteering to support health services across the Borders and some 30 different volunteer roles have been developed. These include ward volunteers who visit and talk to patients; volunteer drivers and those who take part in public forum and participation groups. Some patients get the beneficial effects of being able to pet dogs and cats brought in by volunteers. There's a thriving breast feeding support group working with new mothers - the list of activities goes on.

Chairing a session at the national public health conference in Peebles recently I was made all the more aware of the increasing demand on health services arising from advances in medicine and longer life spans. Sarah Wild, a professor of epidemiology in public health at NHS Lothian, spoke about diabetes. During my research for this session I found that 5.3% of Borders people are registered as having diabetes, higher than the overall Scotland rate, reflecting the relatively older age profile in the Borders. And the prevalence is increasing year on year. As a disease that causes heart disease, stroke, blindness, kidney failure and limb amputations, the healthcare costs are substantial. Sarah Wild put many statistics into her lively presentation and the ones that particularly struck home to me were these: it is estimated that 10% of all NHS spend is used to treat diabetes and its complications and this figure is predicted to rise to 16% of NHS spend in coming years, and that the prevalence of diabetes in areas of deprivation is double that elsewhere.

Big challenges here for our public health and clinical services as well as for NHS budgets.

The end of December marks the retirement of Dr Sheena MacDonald, Medical Director of NHS Borders. Before taking on the role in 2012, Sheena was Associate Medical Director and had a long career as a GP. She enjoys a strong local and national reputation for her leadership of clinical services and will be much missed.