Thursday January 8, 2015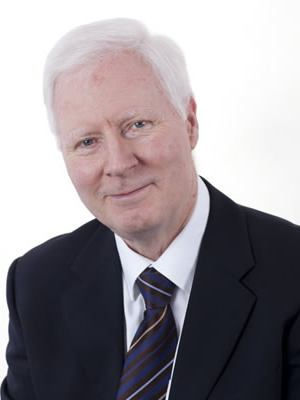 A new year; new management; new controversy. 2015 is off to a good start!
Jane Davidson has taken over from Calum Campbell who departed for Lanarkshire as Chief Executive on 1st January. As interim Chief Executive here in Borders Jane has a lot of NHS experience; she was Calum`s deputy and has held senior posts in Scottish government health department.
Just recently, in the Scotland health awards, Jane achieved a top manager award for `leading and managing for quality`. Her finance background (Jane`s a Chartered Accountant) will be invaluable as we grapple with budget pressures.  So too will her experience and understanding of the way the whole system of health care works especially now when increasing needs have to be met.
An early task for Jane, her executive team and the whole Board will be to decide how best we should conduct a review of our clinical services. This is what`s caused the controversy.
Last summer NHS Borders carried out a public consultation to set out a ` clinical strategy`; it resulted in a framework of principles being established to underpin any changes to services.  It is sensible for any organisation spending large sums of public money to carry out a review of its services to ensure they are still delivering what people need and Medical Director Dr Sheena MacDonald flagged this up at our public annual review in November.
However, talk of "reviews" has been wrongly interpreted in the media storm that followed as an intention to close community hospitals. Once a message like this gets out, when petitions are started and political positions struck, it is difficult to row back and restore perspective.
We have tried – through public statements and meetings and in a presentation to Scottish Borders Council in public in the run up to Christmas. But, as the saying goes, rumour goes half way round the world before truth can get its boots on. That means we still have a long way to go to persuade people that a review of clinical services will be carried out with no pre-conceptions and with wide public consultation. And there has been no talk of hospital closures at the Board.
One of the improvements we would like to progress, through reviewing our services for children and young people, is to develop a new centre at Borders General. If we can do this we will be able to provide modernised and more relevant services and facilities for our younger generation, creating a centre that will complement the proposed new Sick Kids Hospital in Edinburgh.
In common with most, if not all, health boards in Scotland – and across the UK – we entered the New Year with enormous pressures on the accident and emergency department at BGH and exceptional demand for patient beds. We can all be grateful for the hard work of staff which enable good services to continue especially during these pressured times of public holidays.
I was therefore not surprised to see, in the recently published results of the national staff survey, that in Borders nearly 90 per cent of staff responded "Yes" to the statement: "I am happy to go the `extra mile` at work when required".