Thursday July 30, 2015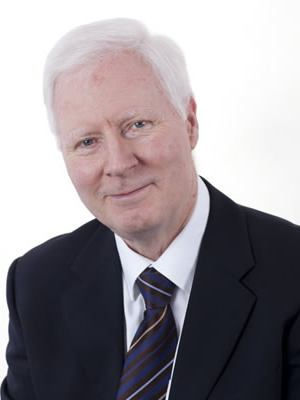 Hospital inspections are critical to ensuring high standards of professional practice and board level governance.
They can dispel complacency and act as a jolt to the system. That was certainly the case recently when the Healthcare Environment Inspectorate arrived at Borders General Hospital to inspect the five operating theatres.
The inspection was unannounced as most are. Evidence of varying compliance with standards was found resulting in seven requirements for action. These included ensuring staff decontaminate their hands; ensuring staff use personal protective equipment and that staff follow correct cleaning methods.
All seven requirements were quickly implemented.
Accepting that the inspection findings are based on a snapshot in time, they nonetheless exposed a breakdown in the systems and processes which exist because they matter and are important for the care of patients.
Such systems have to be followed consistently day in, day out. Subsequently, the Chief Executive and I signed off an improvement action plan as required by the Inspectorate and which commits the "two at the top" to ensure improvements are followed through.
It is quite clear where the buck stops in such cases - the Board is accountable and responsible for ensuring that improvements are made and sustained, and that is how it should be. Patient safety and the quality of services is paramount.
This month it has been encouraging to see the publication of data covering incidents of surgical site infections in patients who have had hip replacements or undergone caesarean sections. Figures for BGH compare favourably with the average figures across Scotland. Consultant Ali Mehdi, head of the orthopaedic department, went on record to tell the media about the importance of investigating, and learning from, every incident of surgical site infection. It was through this work that the incidence of infection following hip replacement had been almost eliminated.
At the end of July, BGH was reporting accident and emergency department waiting times in excess of 96% compared with the national standard of at least 95% of A&E patients being treated within four hours. And treatment times under the national guarantee nudging 100%.
The future shape of health services is becoming an increasing hot topic. The Scottish Government already has its vision for the delivery of health and social care services by 2020 and is now opening up the debate to look further ahead into the future. With our own clinical services review we will want to engage with people across the Borders to better understand their needs in the years ahead. And the local commissioning plans for health and social care - being undertaken through the new Integration Joint Board of Council and Health Board - is generating public debate, too.
And, last month, the Academy of Medical Royal Colleges and Faculties in Scotland joined forces with the Royal College of Nursing Scotland, to "speak with one voice for the first time" in order to kick start public debate over the future sustainability of the NHS. Their joint statement identified four areas of activity that the Royal Colleges in Scotland believe will have greatest impact. These include: a genuine public debate on change; a new approach to targets; new ways of delivering care; and improved inter-professional working.
There can be no disagreement with the statement's underlying message - that the public, all health professionals, health and social care organisations, politicians, health boards and Scottish Government need to work together if our health services are to be re-shaped and "put on a sustainable footing for the long term".