Friday June 26, 2015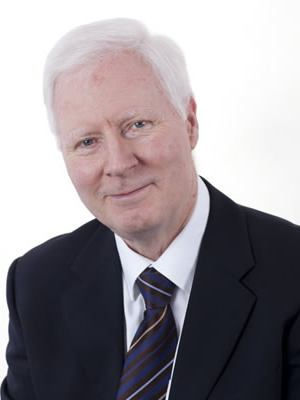 So, NHS Borders has a new Chief Executive. Not exactly new, though, because Jane Davidson has worked with us as an Executive Director since 2010 and after Calum Campbell's departure for a bigger board in January, Jane stepped into the breach in the interim role.
The appointment of Chief Executives in NHS Scotland is a rigorous process. Public advertisement, sifting of candidates and preliminary interviews. Then on the final interview day candidates had to present themselves to an appointments panel including the Chief Executive of NHS Scotland, a Chair from another Scottish NHS Board, a Non-Executive Director of the 'home' Board and an independent person from the national performance management committee with my role being to chair the panel.
And as if that wasn't testing enough, the shortlisted candidates had to appear before two scrutiny meetings: one made up of senior people from within the organisation, and the other composed of people from partner bodies including Scottish Borders Council and patient representatives.
It makes me sigh with relief that my days in executive employment have gone - although, as I remarked to colleagues recently, I have had more interviews for non-executive public sector jobs since retiring as a county council chief executive than ever I had in my professional career.
So, Jane Davidson was pitched against the very best candidates we could muster and came through with flying colours. Her selection has been welcomed by the Board.
Although a chartered accountant by background, and a former Deputy Director of Finance with the Scottish Government health department, Jane, as our Chief Operating Officer, has a lot of experience of front line health services and is committed to seeing that patients and the wider public are well served by our organisation.
Appointment to these positions in Scotland is not solely within the gift of the health board itself. The Cabinet Secretary for Health has to approve the appointment along with the Director General and Chief Executive of NHS Scotland because the successful candidate at interview has to be formally appointed as a Board director and also appointed as the Accountable Officer to Parliament for the health board's performance.
Anyone holding these positions today has to be resilient and prepared to live in a public goldfish bowl. Jane says she is able to unwind by swimming lengths in her local swimming pool just as our Medical Director, Dr Sheena MacDonald, is able to relax on her bike. Such activities set a good example for us all and fit with the message given on Wednesday by Maureen Watt, Scotland's Minister for Public Health, at the NHS Scotland event in Glasgow.
She set out her vision for a health promoting health service with the NHS setting the example by developing the trend for healthy lifestyles.
This weekend, therefore, my rusting bicycle will be fetched out of the garage; this time I will try to do more than just look at it!