Tuesday March 3, 2015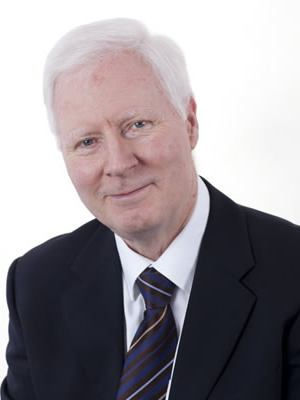 Trying to get a bit of winter sunshine in Madeira recently  I was quickly laid low with `man flu`. There are two characteristics of this affliction – it is extremely `serious`... and it is not deserving of any sympathy.

Wrongly anticipating my request for help, the hotel staff advised me not to turn up at the island`s main hospital because the emergency department was inundated.  Try instead `Poncha` - the local `medicinal` remedy for colds (based on rum).

So, I took their advice. But it did remind me that winter pressures on hospitals are not unique to the UK. Even in more moderate climates hospitals are prone to the affects of winter on the population.

Picking up where I left off in my blog in January on the matter of `staff going the extra mile` it was exactly that commitment by staff here in Borders that enabled high standards of service to continue through the winter months. And, of course, staff are affected by illness just like the rest of the population which adds to the pressures.

Despite this,  figures up to December showed consistent achievement of the 90% national standard to treat patients within 18 weeks of referral and  standards for cancer waiting times have been similarly achieved.

It is not all good news though particularly because of breaches of the 12 week  treatment time guarantee. Just as we thought we were on course towards a zero breach position, so a computer system error was discovered which has affected the calculation of the treatment time guarantee date for some patients.

The only consolation to this is the fact it was that the error was picked up by staff and quickly remedied.

At its February meeting, NHS Borders Board extended its thanks and congratulations to all staff for the way they have risen to the challenges on the health service during these winter months.

Volunteers play a key part in supporting services in our hospitals and the community and the Board has been told of a number of new initiatives including the volunteer support being provided in wards at BGH by the Royal Voluntary Service.

On a recent visit to the Macmillan centre I found myself in conversation with a former London policeman, who came to retire in the Borders, and who gave me a fascinating insight into his experiences with East End mobsters.  He wasn`t there as a patient but as a volunteer for the Red Cross running patients between home and hospital. Over recent years he has clocked 70 to 80,000  miles on behalf of patients and enjoys being of help.

Without such public spirited people our health services in Borders would be much the poorer.