Friday May 29, 2015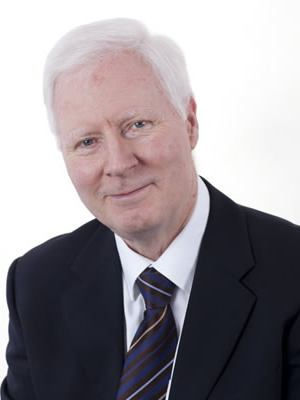 It's good to celebrate. We don't get everything right and when we fail we need to learn. But there's been plenty for NHS Borders to celebrate in recent weeks.
Our second annual awards evening at Springwood Park, Kelso, early this month drew an audience of around 350 people - health service staff from all over the Borders were there to cheer on colleagues as they came on stage to collect their trophies.
This was our very own Oscars night - complete with glitz and glamour, music and dance - and, of course, plenty of suspense with the names of winners revealed from sealed envelopes after obligatory pauses in the fashionable 'Strictly Comes Dancing' sort of a way.
The award categories were designed to recognise clinical excellence; work behind the scenes; innovation; rising stars and supporters and volunteers. And nominations were encouraged from the public and from staff.
Winner of the Chairman's award was the specialist palliative care service team and those who work at the Margaret Kerr Unit.
The Margaret Kerr Unit was built recently with money from legacies and trusts and countless fund raising events across our region. But excellent though the building and facilities are, the fact that so many letters of praise come in from patients and family members, is down to the quality and skill of the palliative care staff. It is the quality of care that makes the unit - and the whole service - something quite special.
It was good that many of our staff, local partners and politicians as well as Lord-Lieutenants were able to share in the celebration. And the enthusiastic reaction of staff over the following days - with good suggestions for next year - and with doctors and nurses tweeting their favourite photos from the evening will surely guarantee the future of the event.
Towards the end of the month came news that for the second year running Borders General Hospital has been named one of the top 40 hospitals in the UK. This is known as the CHKS award, with CHKS being a provider of healthcare intelligence and quality improvement services to the NHS and independent healthcare sector. The top hospitals CHKS award is based on evaluation over 20 indicators of clinical effectiveness, health outcomes, efficiency, patient experience and quality of care.
Continuous learning is important in any sphere of life and work - none more so than in the health service where staff have to keep up to date with innovation, new drugs, new equipment and new treatments. Dr Fiona Hawke has embraced this in her own senior role as a radiographer and in her approach to new graduates coming into her department at BGH.
New graduates are encouraged by Fiona to each undertake a project based on fresh learning - projects that will develop their skills as well as bringing about service improvements.
On the understanding I would sit quietly on the back row, Fiona invited me along to hear these new radiographers present their projects and their findings to an enthusiastic audience of colleagues. It was inspiring stuff and good to know that even in the early stages of their careers these young people were eager to go on learning and improving. One of the presentations was around the quality of chest x-rays and better ways to detect lung cancers; another project covered an assessment of the accuracy of voice recognition reporting systems in the department.
Fiona clearly brings out the best in her young staff and now I want them to present their projects to a meeting of the Board so we can all share in their enthusiasm for learning and development.
John Raine