Friday November 13, 2015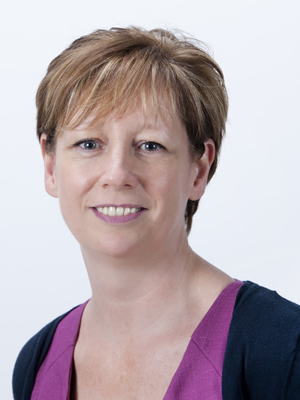 This week I am reminded of the need to have courage and be brave in all parts of my life. My daughter is going to Australia for a year to work and this major personal event has made me reflect on my career, my job and nursing in general.
I am a first generation nurse and at the time it was a very brave thing to do, no one in my family studied, they all had 'solid' jobs and I was very lucky that my mum and dad supported me to be different. In my very first ward as a first year student one of the most important things I learned was to take time with people and to really listen to what they were telling me. I like to think this has held me in good stead over the years and I continue to be aware of the need to be appropriately curious and committed to listening.
As nurses and midwives we are central to ensuring that care is person centred and that we are compassionate in our interactions with patients, carers and relatives at times of extreme stress in their own lives. We are trained to be curious, to seek to understand and to enquire after our patient's health and wellbeing.

In this job I see and hear about the best and the worst of our profession. I never tire of being impressed with the energy nurses of NHS Borders have to change and make things better. A great example of that is the news that staff working in Melburn Lodge won in two categories at the Daily Record Health Awards which were held last week.

These nurses show great commitment and courage to change and go the extra mile for their group of patients. 
This is my third blog so far and i aim to engage with a wider group of front line nurses and midwives to generate a dialogue and so that I can understand what matters to you in your desire to provide high quality patient care. I also thought that by writing an account of what I did it would give people an insight into the role of the Nurse Director.
I am encouraging direct conversation with you through my twitter link www.twitter.com/EvelynFleckDoNM

Check out part 2 on Friday 27 November at 2pm.