Wednesday October 28, 2015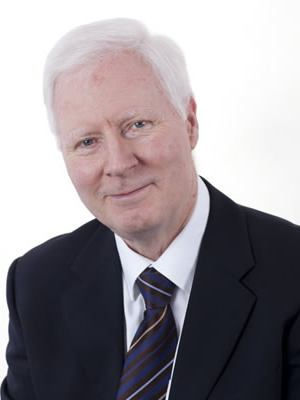 Annual Review time always causes a bit of a stir in the organisation. This is when NHS Boards throughout Scotland must account for their performance at a public meeting, sometimes chaired by a Government Minister.
It's a time of tension and apprehension. Not because we do not have a pretty good story to present, but just the sheer preparation involved in trying to make sure all the important ground is covered and that everything runs smoothly.
By and large we did - and it did.
Again, this year we set aside a whole day, running three distinct events in the Chaplaincy Centre at Borders General Hospital on 17th September. The first was for members of staff who had an opportunity to question members of the Board and the number of constructive and thought-provoking points raised was very encouraging.
The second session was a public focus group discussion around the needs of carers, who were well and ably represented, and also around the pressures facing GPs and primary care services. So many ideas and issues flowed from this particular session that we are going to keep the dialogue going in order to learn more about the concerns of the many carers who devote so much time to looking after family members, friends and neighbours.
To discuss the pressures that GPs are under was also timely because of the national review of primary care and the negotiations around the GP contract. Dr Paul Cormie from Lauder and Stow ably articulated the pressures that doctors face daily with rising case loads and the fact of a national, UK-wide, shortage of doctors.
GP practice and the role of the health centre is a whole team enterprise - with doctors 'holding the ring' supported by nurses, therapists, pharmacists and other healthcare professionals. This will increasingly be the case with patients being seen by the appropriate professional who will not always need to be a doctor. All of us will need to accept these changes which, in terms of timely and appropriate service, should make for better overall care for everyone.
On to the public session of the annual review, Medical Director Dr Sheena MacDonald set out the reasons why health services need to change and the work that is going on to review all clinical services in NHS Borders. This is going on alongside a public engagement programme which asks people to tell us: "What Matters to You". The NHS belongs to everyone. We all have a stake in it and when it comes to deciding what matters most and what the priorities should be, NHS Borders will try to cast the net for ideas and views.
Our performance report to the public meeting was a generally encouraging one. Not all good, though, and there are some targets and standards that we fell short on. On the plus side, our infection rates are low; many quality improvement initiatives have been put in place; the 4 hour waiting target for accident and emergency cases was posting good results; likewise 18 week target for referral to treatment and the target for admitting patients to the stroke unit within one day of admission. In fact, for the second year running, NHS Borders was the highest performer in Scotland for stroke care and for implementing the stroke care bundle of interventions.
On the debit side, we needed to report that we had been unable to meet the Treatment Time Guarantee legal standard of waits no longer than 12 weeks for inpatient or day case treatment. In September we were up to 98 percent and then 100 percent but this target will always be a tough one to achieve because of the lack of flexible capacity in a relatively small district general hospital.
Physiotherapy waiting times are also a real concern to the Board; we have big numbers of people waiting in excess of 9 weeks but at the last count these numbers were reducing rapidly and we expect to be on course to provide a better service into 2016.
Once more, all our financial targets were achieved and this involved the relentless pursuit of efficiency savings in order to plough these back into services to meet the pressures of increasing demand. The squeeze continues and efficiency savings become harder to find year on year.
All in all the day went well. But, as usual, we are left questioning whether the small size of the audience at the general public event does full justice to the staff effort that goes on behind the scenes in the build up to the review.
I suppose though, there is some comfort to be had in the thought that a small audience is probably an indicator of satisfaction. Nothing like failure, controversy and bad news to generate a packed meeting room.