Tuesday September 8, 2015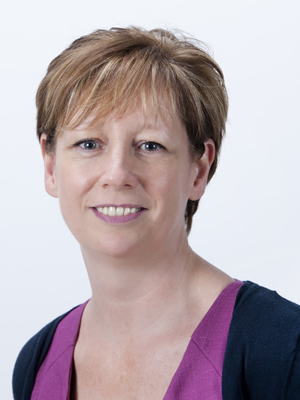 Evelyn Rodger


and this is my second blog. In July 2015 we launched our Nursing & Midwifery Microsite (available to all NHS Borders staff) and in the first month it has had 4000 hits. This is immense and I am really delighted that colleagues are looking at it. If you have any comments or suggestions for improving it please don't hesitate to contact Zoe Brydon on zoe.brydon@borders.scot.nhs.uk.
It has been a very busy and quick month since I wrote my last blog. The variety in my job is immense and I have been involved in many things. Two particular highlights were:
Participating in the performance reviews of Queen Margaret (QMU) and Edinburgh Napier (ENU) Universities undergraduate education programmes which is hosted on behalf of the Scottish Government Chief Nursing Officer (CNO) office by NHS Education Scotland (NES). A significant amount of money is plowed into universities for these programmes and I have been very impressed with the collegiate and engaging approach of both universities in the time I have been in post and felt privileged to be able to share the detail of the good work being delivered. 
Participating in the interviews of 28 candidates for the highly acclaimed Scottish Patient Safety Fellowship Programme. The caliber of the candidates from across Scotland and Northern Ireland were outstanding and we had a hard job selecting the successful applicant for 22 places. Everyone who was successful in reaching the interview is a winner in my mind as there were circa 60 applicants.
In this month's blog I thought I'd share with you national work that is being progressed in relation transforming nursing roles. Before I discuss the national picture I want to let you know that since September 2013 NHS Borders has had a NHS Borders Nursing, Midwifery and Allied Health Professions (AHP) Role Development Framework which can be viewed at http://intranet/resource.asp?uid=24618 . It is due to be reviewed this month (Sept 2015) so please have a look at it and feedback any comments to Helen Clinkscale at helen.clinkscale@borders.scot.nhs.uk.


Healthcare policy, and NHS Borders own Clinical Strategy 'Health in your Hands, What matters to you?', places considerable emphasis on transferring care out with hospitals, closer to the community and peoples' homes, supporting improved child and family health outcomes through prevention, early identification and intervention and on reducing health inequalities with particular focus on key priority areas such as mental health and wellbeing.

This means that there is a need to clarify and strengthen the critical role nurses, health visitors and midwives play within these areas together with improving community services and care. In partnership with Scottish Executive Nurse Directors (SEND) the Chief Nursing Officer (CNO) is working across agencies and partnerships to address the sustainability of acute health services, reform unscheduled care, shift the balance of care from hospital to community and home settings, where appropriate, and strengthen and refocus the contribution of health visitors, school nurses and midwives.
Future service configuration will be led by population need and innovate approaches will be critical to any required transformational change. In addressing this the CNO and SEND are establishing an overarching steering group responsible for directing and coordinating future work in relation to role development within nursing and midwifery.
Professor Fiona McQueen, CNO will chair the Transforming Nursing and Midwifery Roles group. The group will report to the Sustainability of Services Taskforce and ultimately the Health and Social Care Management Board (HSCMB).
Overarching Steering Group – Transforming Nursing and Midwifery Roles
The purpose of the Group will be to oversee the development of current and new nursing and midwifery roles that support NHS Scotland to achieve the 2020 vision. The first three key areas to be reviewed are:
Children and Young People
District Nursing
Advanced Practice
Children and Young People
Already established, this Group have responsibility for provision of a cohesive Health Visiting, School Nursing, Public Health and children's nursing contribution to NHS Scotland and wider Scottish Government work streams.
District Nursing
Following discussions of current district nursing practice with local professional leads and managers across Health Boards, CNO and SEND agreed to undertake work required to refocus, clarify and maximise the role of District Nurses in Scotland. Four priorities were agreed:
To develop national guidance clarifying the role and unique contribution of the District Nurse, Advanced Nurse Practitioner and wider team.
Consider development of a national model for resource allocation and caseload weighting.
Review the underpinning evidence base.
Review current and future District Nurse education, CPD and career pathways.
This work has an anticipated completion of initial recommendations by April 2016.
Advanced Practice Roles
The purpose of this work stream will be to agree principles for and components of all Advanced Practice roles across nursing and midwifery in Scotland ensuring appropriate educational preparation and career development.
In my first blog I committed to communicate regularly with you through this blog and I would appreciate feedback. If I am not getting it right please let me know. Any ideas for future blogs welcome. I can be contacted on evelyn.rodger@borders.scot.nhs.uk.  
You can also follow me on Twitter at @EvelynFleckDoNM