Friday April 15, 2016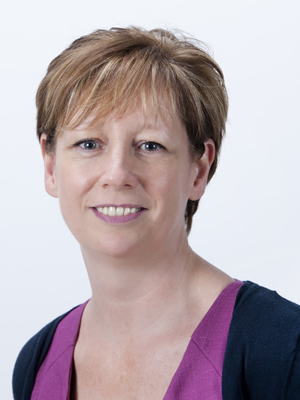 As nurses we pride ourselves on practicing in evidence based ways. In reading the newly updated Cochrane review about discharge planning and reflecting on current practice in Acute and Community Hospitals (predominantly) I was reminded that so many nurses think that discharge planning is the domain of the 'patient flow coordinator' or a post that is similar.

I want to remind all nurses that poor discharge planning can lead to patient safety issues.

From a clinical perspective, discharge planning is the plan of care that ensures the necessary resources are in place to support the family and the safe discharge of the patient.
What are the patient safety issues and what did the Cochrane Review find?
If we don't plan a patient's discharge well in Acute and Community Hospitals there is a chance that we can increase the likelihood of the patient being readmitted. What does the evidence say?
A personalised discharge plan probably reduces the risk of readmission to hospital at three months follow-up for older people with a medical condition (about 3 fewer in every 100 people)
It is uncertain whether discharge planning reduces readmission rates for patients admitted to hospital following a fall
How will we ensure that there is a bed for the next patient requiring an acute episode of care? What did the evidence say?
A personalized discharge plan results in a small reduction (just under a day) in the length of hospital stay for older people with a medical condition
For elderly patients with a medical condition, there was little or no difference between groups for mortality
Personalised discharge planning is every clinicians business and is not the domain of 'flow coordinators' or hospital managers. Nationally the strategic direction, quite rightly, is to ensure that patients are cared from at home or in a homely setting. It's fine for patients to leave hospital as soon as clinically appropriate. There is undisputed evidence that longer hospital stays increase the risk of hospital acquired infections and loss of independence for many elderly patients.
What about satisfaction?
Cochrane found that the evidence around satisfaction was low – are any budding researchers out there who can change this? From my perspective I think that if there is even a small chance that we can improve the experience of patients and carers and increase satisfaction for patients and healthcare professionals then nurses should proactively lead the drive to ensure every patient has a personalized discharge plan every time.
I urge you to read the review and come up with your own conclusions. Feel free to feedback to me directly. 


Evelyn
Hello my name is Evelyn Rodger, Director of Nursing & Midwifery for NHS Border. I write my blog about topics related to nursing, midwifery, improvement, innovation and change. I work as Director of Nursing, Midwifery & Acute Services in NHS Borders. All views are my own. Follow me on Twitter @EvelynFleckDoNM or email me evelyn.rodger@borders.scot.nhs.uk