Thursday April 21, 2016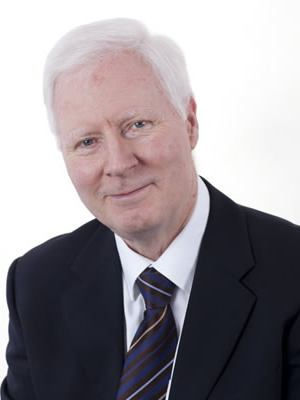 `Realistic Medicine`
Scotland`s Chief Medical Officer, Dr Catherine Calderwood, has adopted the title and the concept of "Realistic Medicine" for her first annual report.
It  seeks to promote discussion with clinicians around some of the principles of how medicine is practised today.
Among questions posed by Dr Calderwood to her colleagues are, through "Realistic Medicine, can we: -  change our style to one of shared decision making with patients; build a personalised approach to care; reduce unnecessary variation in practice and outcomes; reduce harm and waste; become improvers and innovators.
She calls for a change to the outdated `doctor knows best` culture to one where both parties can combine their expertise and be more comfortable in sharing the power and responsibility of decision making.
Most interestingly, the CMO says doctors generally choose less treatment for themselves than they provide for their patients.
 In striving to provide relief from disability, illness and death, modern medicine "may have overreached itself and is now causing hidden harm, or at best providing some care that is of lesser value."  Healthcare, she says, should focus on true value to the patient and waste in healthcare should be assessed not in terms of what might be thrown away but in interventions that don`t add value for patients. 
The future model of care, says the report, is one with an empowered patient in a shared decision making partnership with the clinician as opposed to interventions being decided mainly by healthcare professionals - doctors using their clinical judgement to advise patients and then making shared decisions on realistic goals and treatment options.
As well as doctors generally choosing less treatment for themselves than they provide for their patients, so too the tendency for patients to choose less treatment when they are provided with greater detail of the impact, potential benefits and harms of a proposed intervention.
I can provide only a snapshot here of Dr Calderwood`s important report but if your appetite to learn more is whetted you can access the full document at www.gov.scot/cmoannualreport201415. Certainly the thinking behind this report has featured prominently in discussions here with clinical staff and managers around how best NHS Borders can make further progress in improving the quality and efficiency of services.
Integrating Services
April 1st marked the formal start of the Health and Social Care Integration partnership, one of the most significant public sector change and innovation programmes of many years. The aim is to achieve  effective co-ordination and delivery of health and social care services to enable Borders people to remain at home, or in a homely setting, for as long as possible and the partnership is composed of Scottish Borders Council and Borders Health representatives along with members from the voluntary and third sectors. Voting members of the Integration Board are councillors and non-executive health board directors and the board has responsibility to ensure the needs of Borders people are planned for and that joined up services are commissioned and effectively delivered by the health board, council and other providers. The Integration Board will have a first year commissioning budget of £140million which has been delegated to it by the two statutory bodies.
At the Boards first meeting, in April, as a fully fledged legal entity a number of local objectives were adopted and these will underpin the commissioning of services from the Council and Health Board.
These objectives include making services more accessible; improving prevention and reducing avoidable admissions to hospital; providing care close to home and giving people more choice and control, along with improving support for carers.
In this first year efforts will concentrate on supporting people at home and supporting the wellbeing of staff who provide care for others.  Priority will be given to work that contributes to improving performance against a number of indicators, such as the percentage of people who are discharged from hospital within 72 hours of being ready; the percentage of adults with intensive care needs receiving care at home; admissions to hospital of people over 65 as a result of falls and the proportion of employees who would recommend their workplace as a good place to work.
The new partnership`s objectives stem from a  "Strategic Plan" developed following extensive public consultation over more than a year and therefore a plan that can be said to have widespread community ownership.
BGH Car Parking Gets `thumbs up` ?
Car parking and the safety of the road junction at Borders General Hospital are topics guaranteed to inflame passions.
By providing short stay (up to 4 hours) car parking in those areas closer to the hospital the Board`s intention was to make life easier for patients and visitors with staff using the long stay car parks.
Anything to do with car parking rules and regulations  - and the inevitability some days for demand to  exceed capacity - will always be controversial but at least it`s good to know that many patients and visitors feel the changes have been worthwhile.  This was brought home to me the other week in an email from a Melrose resident who wrote: "I know you get a lot of stick about the parking at the BGH and the parking restrictions, but I just wanted to say how much better, personally I find it. Generally, for attending appointments, it is so much easier to find a space. I just thought you`d like some positive feedback for a change".
A sentiment that reflects  comments made by many patients and visitors.
Another near-miss on the A6091 at the BGH junction and inevitably this leads to more calls for road safety improvements. I joined with Councillor David Parker, Leader of Scottish Borders Council, in writing to Scotland`s Minister for Transport three months ago asking for action at what we described as one of the worst accident blackspots in the region. Local MSPs were quick to support the initiative and the Minister asked Transport Scotland to review the situation.
Soon afterwards  George Henry, road safety manager of Transport Scotland, came to BGH to meet with David Parker and myself and provided an analysis of accidents at the junction broken down by severity. This showed that from 2005 to 2014 there had been 14 injury accidents  – one serious and 13 slight -  within 50 metres of our junction. Video surveillance of driver behaviour and speed checks were then being carried out at the junction and a further meeting will follow the analysis of this information.
Whilst the number of accidents may seem lower than some might have expected, every accident  on this fast moving by-pass has the potential to be fatal and we have stressed the concerns of local people and staff about the safety of the junction and believe that particular notice should be taken of the likely anxious state of mind of many people driving to the hospital whether as a visitor or as a patient.
Dr Peter Leslie
Bowden Kirk was crowded to capacity last month for the funeral of Dr Peter Leslie; a fitting tribute to a long serving and popular consultant physician at Borders General.  A very sad occasion but equally an uplifting one.  Peter specialised in diabetes and endocrinology and was held in high regard by colleagues and the thousands of Borders patients who came to see him over many years .
Reflections by family members, friends and colleagues, gave poignant insights into Peter as a family man; a volunteer in his local community and as a doctor who by example practiced "person centred care" long before that now well used term was ever coined.
Staff Awards
With only days now to go, the excitement is mounting for our third Staff Awards evening.  With a record number of nominations and  more categories of awards, this year`s  annual event   - our third - promises to be even bigger and better than ever.  This is the opportunity for Borders NHS Board to publicly recognise and to thank our staff, partners and volunteers for the excellent care they provide for patients and families.
A `secret` ingredient will give an added piquancy to the event at Springwood Hall, Kelso, on April 30th about which I`m afraid my lips must remain sealed!
Departures and Arrivals
Public Health Consultant, Dr Alan Mordue, retired this month, soon to be heading off on new adventures in his new motor home. I know no-one is indispensable (as I have personally been reminded on more than one occasion) but It`s always a pity to lose people of Alan`s calibre; not only a doctor of significant experience in public health but an individual who I can best describe as a "true gentleman and a consummate professional".
On the plus side however we welcomed our new Medical Director, Dr Andrew Murray, who joined us from NHS Ayrshire and Arran where he was Associate Medical Director. Andrew takes over from Dr Sheena MacDonald  who in turn succeeded Dr Ross Cameron, both GPs by background. Andrew, as an ear, nose and throat surgeon, and a consultant for 15 years, will bring different experiences and fresh insights to his challenging new job.