Friday March 18, 2016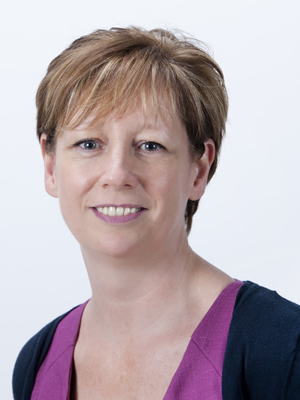 Last month I was delighted to get the opportunity to speak to nurses about the nursing aspirations for the Borders for 2016-2017 at two events. Firstly, I was invited to attend the Royal College of Nursing (RCN) local branch meeting and secondly to a group of Senior Charge Nurses, Clinical Nurse Managers, Practice Development practitioners and finance colleagues.
In preparing for the sessions I took the opportunity not only to share the aspirations but to reflect on how nurses can deliver care that ties in with NHS Borders Corporate Objectives.
In ensuring we deliver Safe, Effective and High Quality Services nurse leaders in NHS Borders have pledged to:
 Listen, learn and lead change
Promote high standards of clinical care
Provide assurance that our workforce plan is effective
Provide an appropriate flourishing learning environment
Consider system wide patient flow as a patient safety issue
In Promoting excellence in organisational behaviour our role is to support nurses & midwives to:
 Uphold professional standards and the NMC Code
 Promote caring and compassionate behaviours
 Role model NHS Borders values
 Support a shift from one of a culture of compliance to a culture of learning
 Listen to staff, patients, carers and service users
 Be transparent
 Make themselves familiar with and follow the Partnership principles at http://intranet/resource.asp?uid=15940 recognising that this is how NHS Borders as an organisation and all its staff therein should act
And last, but not least, in discharging our duties to improve the health of our population our vision encourages nurses & midwives to:
 Promote the benefits of Health and Social Care Integration
 Role Model Health promoting behaviours and target health inequalities
 Engage with Early Intervention Agenda
Earlier in the year a few of us did a small piece of work assessing ourselves against these aspirations. The collective view was that we have completed some tangible pieces that deliver these aspirations, we have areas where have more to do, and there are things that will be ongoing as long as there are nurses and patients, simply our bread and butter professional and clinical responsibilities that we must pay attention to. To NHS Borders staff I would encourage you to view the full version on the nursing Microsite at http://intranet/microsites/index.asp?siteid=528&uid=3 .
I see nursing and nursing leadership as a journey. I think it is good to have a sense of direction and accept that there are many things that concerned me as a Senior Charge Nurse that as a profession we haven't fixed yet – dare I mention nursing documentation?
 What drives me is that I know that I can and that we can together make a difference to lives of the people we touch. Mother Theresa said "Give the world the best you have, and it may never be enough: Give the world the best you've got anyway".
By making myself available to all kinds of fora it gives me the opportunity to be visible to the profession, influence nurses & midwives and give you the best that I have. I'm always conscious that our services are widespread and no matter how hard I try some folk will never think it is enough. Please feel free to invite me along to a staff meeting, or for a coffee/lunch break.
Never one to miss an opportunity can I remind you that Revalidation is upon us from 1st April 2016. Do you know your Revalidation date? Reading this blog can play a part in your participatory learning requirements. You can find out how on the NMC website at http://revalidation.nmc.org.uk/ .