Friday May 27, 2016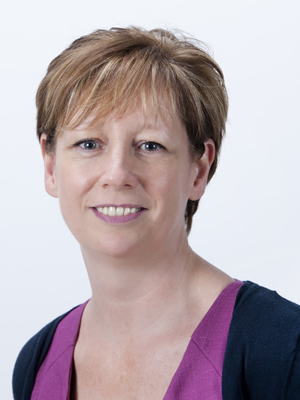 We celebrated our Staff Awards at Springwood Park in Kelso at the end of April.  
In common with other NHS Boards across Scotland we hold an annual staff awards event which aims to recognise and celebrate the hard work and achievements of our staff who not only save lives, care and treat very ill patients, but who develop and provide a range of services to the communities we serve. In NHS Borders this was the 3rd year we have formally celebrated the excellence of our staff.

The staff awards give a massive boost to staff morale way beyond the event itself and the positive affect is felt all year. We regularly receive donations from patients and families to thank our staff for their hard work and care they provide; our staff awards are one way of thanking our frontline staff.  

Even with carefully crafted messages and publicity there is some cynicism from staff regarding the awards, however I am proud to celebrate, recognise and thank our staff for their achievements and hard work and I will continue to be an avid supporter of such a scheme. 
With a record number of nominations and more categories of awards, this year`s   event was bigger and better than before.  This year for the first time there was entertainment for the unsuspecting guests in the form of the Secret Opera Singers, amazing vocalists disguised as waiting staff entertained across a range of musical styles from Pavarotti to The Proclaimers.
From a Nursing and Midwifery perspective there were 45 nominations, 11 finalists and 3 winners. I congratulate all those nominated, the finalists and the winners. It just goes to show the dedication and pride our staff have within NHS Borders.
Finally I want to share with you feedback (with her permission) that I received from one of the Senior Charge Nurses who attended. Lynne Boyle said:
"On behalf of the staff of Medical Admissions Unit I just want to express our gratitude for the Celebrating Excellence Awards on Saturday night. None of us had been at the event previously so had no real perceptions or expectations about the night - we were attending with an open anticipation. What the event delivered was an opportunity to mix with all colleagues from every discipline, learn a bit more about and celebrate their contribution to the service and experience a real 'feel good' vibe.
The event must have taken a massive amount of organisation and effort - the result was it went so smoothly and was brilliant fun. It was a real morale booster for everyone and though we don't have any expectations (we all do our work every day knowing that we chose our professional roles and get paid for it) it was lovely to get an opportunity to be with all our colleagues away from the daily stresses and pressures and just enjoy ourselves! 
In the complex maze of humans giving and receiving healthcare we unfortunately don't always meet every expectation but this event can only help us be more determined to keep on learning and improving.
So thank you and please share our gratitude with the people involved in making the night such a success."
I couldn't have said it better and hope this encourages all nurses and midwives to recognize the excellence you see every day and think of who you can nominate next year.
Evelyn
Hello my name is Evelyn Rodger, Director of Nursing & Midwifery for NHS Border. I write my blog about topics related to nursing, midwifery, improvement, innovation and change. I work as Director of Nursing, Midwifery & Acute Services in NHS Borders. All views are my own. Follow me on Twitter @EvelynFleckDoNM or email me evelyn.rodger@borders.scot.nhs.uk