Friday September 30, 2016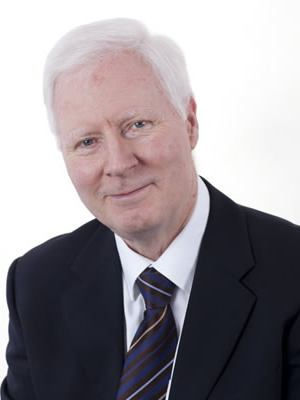 Values and organisational behaviour added a distinctive flavour to this year's Annual Review of the performance of NHS Borders.
It was held earlier this month in the Chaplaincy at the hospital. Chief Executive Jane Davidson led a morning session with staff. They listened to a harrowing story from Mrs Claire Dennett who catalogued the regrettable failures in the way her husband, Gordon, had been treated as a patient in BGH two years ago. There was much to reflect on.
Claire had already addressed the Board and many lessons have since been learned. Now, Claire is a hospital volunteer, helping to improve the experience of patients through our NHS Borders values based induction programme.
Claire's story is an important one for us in our collective efforts to improve the experience of patients. But encouragingly there are many, many positive accounts received daily which reflect so well on the staff across all our health services.
These are always welcome and there were many examples of good care highlighted at this session. But it is from a rare exception of failure that we can learn most.
Values in Action was the theme of the day continuing into the public session of the Annual Review. Our values as a health board centre on care and compassion; having an open and honest culture; caring about quality and about teamworking; being respectful and treating others with dignity — patients and colleagues. In other words, being decent people; being human.
Giving an overview of the past year, it was satisfying to be able to refer to the recent report of Health Improvement Scotland following their inspection of older people's care in Borders General. The inspectors acknowledged "visible leadership and a learning culture" as well as noting positive responses from patients. They found our culture more focused on learning and ensuring care is increasingly centred around patients and people.
Values now form part of the way we recruit and induct new staff. We want people who are skilled and competent and who can also demonstrate a commitment to living the values of the organisation.
Performance of all Borders health services comes under scrutiny at Annual Reviews. Whilst we have some shortcomings, I was able to report high standards having been maintained in delivering waiting time targets, including for cancer treatment and stroke care, and for many areas for improving the health of our communities.
Finance though remains stubbornly difficult to manage against increasing public demand for services and this current year is the most difficult for us on record. Seeking to secure £11million of "efficiency savings" to deliver the year on budget is proving a tough financial challenge.
In due course I will receive a Ministerial letter giving a verdict on the Annual Review and our past year's performance. I am optimistic.
The generosity of Borders people towards their local health services was again strongly evident at James Marjoribanks' "Borders Change Foundation" charity dinner at Carfraemill in early September. James and his wife Elaine have been raising big money through these events for a number of years — some £400,000 in total, with more than half of this going to support projects and special equipment for Borders Health Board.
So — BGH now has an addition to its SIM family. SIM Junior — a simulated 8 to 9 year old child will now be joining SIM Man and SIM Baby. These remarkable pieces of kit look like dolls. But they're packed with electronics and wires and gizmos and can be programmed to display a wide variety of symptoms of illness, disease and failure of body functions. And they cost upwards of £20,000.
Just how invaluable these aids to training really are was relayed to the audience by Consultant Paediatrician, Andy Duncan, of Selkirk. And he brought SIM Baby along to demonstrate.
By the end of the evening, and thanks to such a generous audience, enough money was raised to extend our 'family'.