Monday April 24, 2017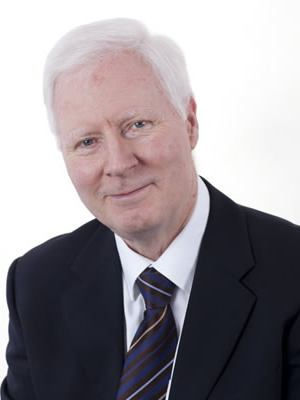 Having just emerged from our toughest  financial year on record  we`re now  into a new budget year which is even more challenging.
When last year`s accounts are signed off we expect to be reporting "break even".  That has only been achieved through an all-hands-on-deck approach; front line staff and managers pulling together and working closely with the finance department and directors to find yet more efficiency savings in a £250million budget.
A savings target of £11.4million facing  the organisation this time last year has been heroically whittled down but the fact that much of these savings could only be "one offs" has compounded the difficulty for us in 2017/18.
Apart from turning one off savings into permanent savings  this year, we have the task of meeting higher demands with a budget increase effectively of just £774,000. These higher demands include the increasing cost of medicines, inflation, and pay increases.
So, the pressure remains on and staff have been asked to continue to be creative in finding ways to reduce costs and to ensure best value for every pound spent.
We`re not alone, of course.  The NHS and public services across the UK have similar challenges. Closer to home we are working collaboratively with our colleagues in Scottish Borders Council to pool resources in order to deliver more effective health and social care services.
And we remind ourselves often that in NHS Borders we are entrusted with large amounts  of taxpayer money in order to provide high standards of care for Borders people.
Scottish government`s new Health and Social Care Delivery Plan is the blueprint for the way services will be shaped and NHS Borders  is moving with the grain of the changes outlined.
The plan envisages closer working of health and social care professionals to help older people and those with more complex needs to get the right support at the right time and, where possible, to live well and independently. Hospitals will focus on the medical support that acute care can provide with stays in hospital being shorter and people benefiting from more care being delivered in the community and at home.
Whilst most care will be provided locally, some clinical services will be planned and delivered on a regional basis so that specialist expertise can deliver better outcomes for people and more centres will be provided to help the NHS in Scotland to handle the growing demand for planned surgery, particularly from an ageing population. The intention is that such centres will allow medical professionals to become extremely skilled and have the highest standard of facilities.
Our health board is working to deliver the aspirations of the new plan through partnership with the council and the voluntary sector and, through strengthening joint working with neighbouring health boards.
These past few months have seen many changes in the Board room and elsewhere across our services.
Dr Robert Murray retired after 20 years as a consultant ophthalmologist and head of service and countless Borders patients will miss a courteous, compassionate and kind man whose  professional and personal qualities so elevated the status and reputation of the Borders eye department.
There are changes to our non-executive board member team. Dr Doreen Steele, Vice Chair of the Board, comes to the end of an eight year term this month following on from the departure after seven years of Mrs Pat Alexander. Doreen had a varied career including clinical posts in forensic psychiatry in the UK and America and as chief executive of Glasgow Dental Hospital and School whilst Pat`s experience as a senior social work manager and head of community care with East Lothian Council meant she was well placed to contribute to many aspects of the Board`s work and responsibilities, including our partnership with the Council.
Also leaving us is Councillor Catriona Bhatia, our local authority member, who as Chair of the Integration Joint Board, has significantly helped to establish the new governing body.
Her role as Chair of the IJB will be taken by Dr Stephen Mather , who joined the health board over three years ago after a medical career with the NHS in England and which included being medical director of an NHS Foundation Trust.
With a new Medical Director, Cliff Sharp -  already well known throughout the organisation - a new Director of Nursing and Midwifery and Acute Services, Claire Pearce joining us from Edinburgh hospitals and new non-executive members to be recruited, we will have a  "new look" Board to handle the task of ensuring the organisation is resourced to continue providing high quality services to the people of the Borders whilst delivering on the budget, and progressing the Health and Social Care Delivery Plan.
Some job!
John Raine