Tuesday January 31, 2017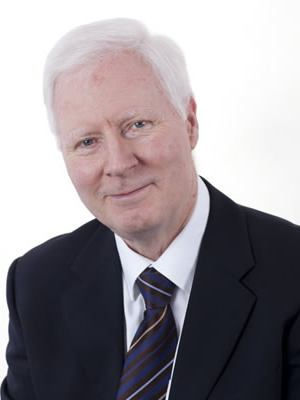 Winter pressures are predictable and planned for. That includes stress testing the system to see if it could cope in the worst of all scenarios.

Big numbers turning up at accident and emergency department; delays in getting patients out of hospital when they are ready to go – all these coupled with outbreaks of flu and norovirus compounded by severe weather and high staff sickness levels.

It`s prudent to plan for the worst and winter planning must take account of all eventualities and include other agencies, such as local authority housing and social care services; ambulance services and transport and volunteer organisations.

As we entered the new year, so pressures mounted on bed availability at Borders General and Community Hospitals. Performance against our 4 hour waiting times target dipped some days; too many delayed discharges occurred and hospital occupancy levels climbed to uncomfortably high levels.

But catastrophic eventualities did not materialise and the system held up. And that is absolutely down to the tireless work of individuals and teams of front line staff and support workers in NHS Borders hospitals; the efforts of social work and other staff in Scottish Borders Council and teamwork across the sectors.

Now just part way through winter we`re not out of the woods and our plans may yet be fully tested and stretched. However…......so far, so good - and the Board at its January meeting was keen to recognise the efforts of all who contributed to providing good services for patients over the festive period and on through the early part of January.

In a letter to NHS Board chairs and chief executives on 25th January, Cabinet Secretary for Health and Sport Shona Robison said:

"I want to thank your teams for their hard work over the early winter and festive period, particularly over the past couple of weeks, which has seen a significant amount of media coverage in relation to pressures affecting our emergency departments. However it is reassuring that despite these pressures and increasing attendances to A&E that nationally Scotland is maintaining performance at similar levels to last year – this is down to the remarkable efforts of NHS staff across Scotland."

She also makes the point that regardless of the pressures, Scotland continues to outperform the rest of the UK "with latest data showing Scotland ahead of England by 10 percentage points."

Shona Robison goes on to acknowledge we are likely to continue to see demand for A&E services and hospital admissions increase during the rest of winter, as we always do, and she emphasises the "important principle of working together across the statutory and non-statutory sectors to make sure people have access to the right care at the right time in the right place and to maintain sustainability across the system."

Our plans across NHS Borders are comprehensive and anticipate extreme conditions, but in the hope we can avoid them. Major outbreaks or extreme weather aside though, one thing we can be sure of is that the pressures of ever increasing numbers of sick people needing our care will remain, and we will continue to do our very best for our patients, their families and carers and each other.