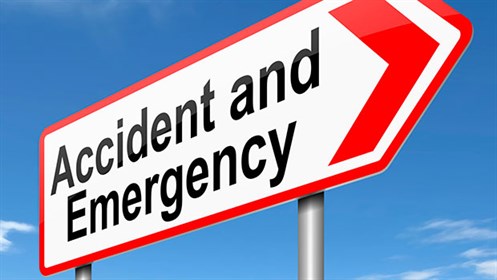 At some point many people will need to get help because of an accident or a medical emergency. If you need to get help because of an accident or medical emergency, your options include:
999: For suspected stroke or heart attack, serious illness or injury.
A&E: The A&E department at BGH is open 24 hours a day, 365 days a year.  Your A&E department should only be used for serious illnesses or inuries. 
NHS 24: Provides comprehensive up-to-date health information and self care advice for people in Scotland.
Borders Emergency Care Services is the local out of hours GP service, providing urgent care to patients who cannot wait until their own GP surgery is open.
Emergency Contraception: For advice and information.
NHS Pharmacists: For advice about emergency prescriptions.
Please follow links below for full advice and information on all emergency services available: