Making small changes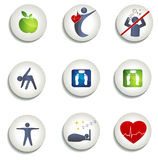 Making small changes to your lifestyle can help reduce your risk of developing cardiovascular disease and other conditions like diabetes and cancer in future.
Cardiovascular disease includes conditions such as coronary heart disease (angina and heart attack) and stroke.  You can find more information about cardiovascular disease and the risk factors at the British Heart Foundation website. For more information about diabetes please go to Diabetes UK. 
Even if you have already been diagnosed with some form of heart disease, diabetes or another chronic condition making changes to your current lifestyle and daily habits can reduce your risk of developing further problems.
Health benefits for you
The advice on these pages will reduce your risk of developing cardiovascular disease, diabetes, strokes and cancer and may have other positive impacts, including:
weight loss
lowering your blood pressure and cholesterol
reducing your risk of developing other health conditions.
Some risk factors that lead to cardiovascular disease are unavoidable, such as age, sex, family history or where you live.  However, the following lifestyle choices and risk factors can greatly increase your chances of developing cardiovascular disease and other diseases like diabetes.  So visit the link next to each one for easy ways to help improve your health:
Inactivity - enjoy more physical activity
Being overweight - get tips and recipes for healthy eating
Eating too much salt and saturated fat, or not eating enough fruit, vegetables and oily fish - get tips and recipes for healthy eating
Smoking - help with giving up smoking
Drinking too much alcohol - suggestions to help you manage your drinking
Emotional stress and wellbeing - learn ways to manage your stress, plus simple relaxation techniques
All round health advice
Easy ways to change your diet and get more active: Take Life On 
Keeping your heart healthy with the British Heart Foundation. British Heart Foundation provides information.and resources aimed specifically at helping you reduce your heart health risk. Their website contains guidance and helpful tips on preventing cardiovascular disease
General health queries:  NHS24 provides you with lots of useful information about your health, including a self-help guide with advice and information on how to look after yourself, plus a health library.
Physical activity
Taking part in moderate intensity physical activity for 30 minutes five days a week can help reduce your risk of developing heart disease.  This includes walking, swimming, cycling, playing sport, exercising, gardening or even going out and playing with your kids in the garden.
Healthy eating 
The food you eat makes a big difference to the health of your heart.  By choosing to eat a diet that is high in fruit and vegetables, high in fibre and low in salt and fat, particularly saturated fat you can reduce your risk of developing heart disease.
Eatwell provides general healthy eating and food safety information from the Food Standards Agency, including 7 tips for eating well.
Find healthy recipes from Take Life On - includes healthy snacks, desserts and lunches.
Smoking
Most of us have a pretty good idea of what the dangers of smoking are and what it can do to your health.  However, it is well known that nicotine is highly addictive and many people also develop an emotional attachment to smoking which makes it difficult to give up.
Quit for Good and Quit for Good NHS Borders provide advice about how to give up, staying stopped and finding local support for quitting.
Smokeline is Scotland's national free stop smoking helpline.  You can speak to someone about giving up smoking from 12 midday to 12 midnight, seven days a week on 0800 84 84 84.
Alcohol
Excess alcohol can lead to a number of health problems, and as it is high in calories, it may cause you to put on weight.
Recommendations to help you manage your drinking:
men/women should not regularly drink more than two to three units of alcohol per day
you should try to take at least two alcohol-free days a week to give your body a break
How much is a unit of alcohol?
1 unit is half a pint of standard strength beer, lager or cider, or a 25ml measure of spirit
a standard glass of wine (175ml) is about 2 units
alcopops are about 1.5 units
Alcohol Scotland is an interactive website that provides useful information and advice about alcohol and uncovers some myths and truths about your drinking habits. You'll also find some useful tools including a 'booze quiz' and a drink diary which can help you keep track of your drinking easily.
Stress and wellbeing 
Having too much stress in your life is not good for your health.  Stress itself is not a direct risk factor for developing heart disease, but if you do have heart disease and are experiencing feelings of anxiety or are under lots of stress, it may bring on symptoms like angina.
If you often feel stressed or anxious, it is important to learn how to relax.   There is plenty you can do yourself to manage stress and anxiety.
Steps for Stress provides practical ways for you to deal with stress.  The website also includes steps you can take to control the stress in your life.