Appointments
You can get an appointment with the LASS Service in one of three ways:
Your doctor, practice nurse or healthcare worker will complete a referral form with you, see below.
You can also refer yourself to the service which is available in most health centres in the Borders.  See list below.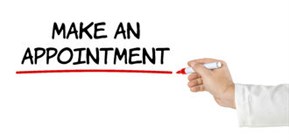 LASS Referral Form- please fill in and send via email to
LASS.team@borders.scot.nhs.uk or by post to
Alison Colvin, LASS administrator, Room 54, Newstead, TD6 9DA
Waiting times
Usually people do not need to wait any longer than 2 to 3 weeks for their first appointment. 
Where to get an appointment
Lorna Farquharson, LASS Adviser - Hawick and Earlston areas
Hawick Teviot Medical Practice
Telephone: 01450 361000
O'Connell Street Medical Practice
Telephone: 01450 361000
Earlston Medical Practice
Telephone: 01896 848333
Maryse Robertson, LASS Adviser - Galashiels
Galashiels Health Centre
Telephone: 01896 661366
Alison Rodwell, LASS Adviser - Eyemouth and Greenlaw
Eyemouth Medical Practice
Telephone: 01890 750383
Greenlaw Surgery
Telephone: 01361 810216

David Johnston, LASS Adviser - West Linton, Stow, Lauder, Peebles and Innerleithen

St Ronan's Health Centre, Innerleithen
Telephone: 01896 830203
West Linton Medical Practice
Telephone: 01968 660808
Lauder & Stow Health Centre

(Lauder) Telephone: 01578 718670;

(Stow) Telephone: 01896 661440

Hay Lodge Health Centre, Peebles
Telephone: 01721 720601
Pamela Jawarowska, LASS Adviser - Roxburgh Street (Galashiels) and Melrose
Roxburgh Street Surgery, Galashiels
Telephone: 01896 752257
Melrose Health Centre
Telephone: 01896 822161
Marie Barton, LASS Adviser - Kelso, Selkirk and Newtown St. Boswells
Kelso Health Centre
Telephone: 01573 223001
Eildon Surgery, Newtown St Boswells
Telephone: 01835 822777
Selkirk Medical Practice
Telephone: 01750 21674
Gordon Elliot, LASS Adviser - Jedburgh, Duns and Coldstream
Jedburgh Medical Practice
Telephone: 01835 863361
Coldstream Surgery
Telephone: 01890 885288
Duns Partnership
Telephone: 01361 885030
Duns Medical Group
Telephone: 01361 885040
Chirnside Medical Practice
Telephone: 01890 818253
General Contacts
Pamela Jawarowska, LASS Senior Lifestyle Adviser
Borders General Hospital, Melrose
Telephone: 01896 827235
Alison Colvin, LASS Administrator
NHS Borders, Newstead
Telephone: 01896 824502