The health assessment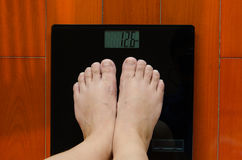 Your health assessment is carried out by a lifestyle adviser.
Before we start, we make sure we can communicate with you in a way which is easy for you to understand and in an appropriate place.
There are four parts to your health assessment.  
Part 1 - At the beginning of the assessment, the lifestyle adviser will explain in full what is going to happen.
Part 2 - The lifestyle adviser will ask you some general questions about your health, and then run a few quick checks to see whether you are at risk of conditions such as diabetes, high blood pressure or heart disease.  The lifestyle adviser will offer to assess your:
Weight

Height

Blood pressure
    Part 3 -  Following on from this you will be asked a few questions about your lifestyle and social circumstances to ensure a complete picture of your health is obtained. For example:
How active you are
What your diet is like
Whether you smoke
Your alcohol intake
Any other life stresses.
Part 4 - At the end of the assessment, the lifestyle adviser will discuss your results with you and offer you further support to help you make changes in yuor lifestyle that are important to you.  
These might include diet, physical activity levels, smoking, safer drinking or managing stress.  We can also direct you to support with money and welfare payments, employment and adult learning.
In some cases you might be asked to see your GP.