Please hand in a repeat prescription request before 11 am in order for it to be processed that day.
To avoid potentially dangerous mistakes, all prescription requests are only accepted if written down.
Patients issued with a repeat prescription can obtain their prescription by ordering your prescription at least 48 hours before you run out.   Please ensure the slip indicating which medicines are required reaches the surgery before 11 am.
Your prescription can be forwarded to the chemist, or alternatively can be picked up from the health centre.   If you require us to post it back to you, please provide a stamped addressed envelope.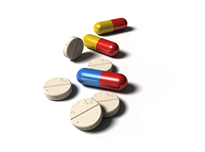 If you are interested in repeat prescribing online then please ask for details at reception  
From time to time, patients will be asked to make an appointment with the doctor for a regular review of the medicines they receive.
Special Requests
If a drug is not on repeat prescription, but you have had it before and feel that you need it again, you can leave a written note for the receptionist to request this from the doctor.  The receptionist should inform you that the doctor may wish to contact you to discuss.