St Ronans Practice
Who we are
We are a Health Centre located in the Borders town of Innerleithen.  Our practice population encompasses the towns of Innerleithen, Walkerburn and Traquair.  We also welcome patients from Cardrona and extend to the Yarrow Valley and Clovenfords.
The Health Centre
The health centre is located in a modern, purpose-built single storey building.  It is light and spacious, with easy access for wheelchair users and children in prams or pushchairs.
Practice Opening
The Health Centre is open from 8.30am to 1pm and from 2pm until 6pm Monday to Friday.
Between 8am and 6pm Monday to Friday there will always be someone available to speak to in an emergency.  Please refer to our 'Out of Hours' section for services outwith those times.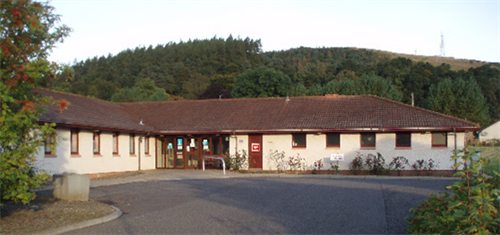 Our aim
At St Ronans Health Centre we aim to provide you with the very best care in a professional and friendly environment.  We work towards maintaining and improving your health.
Disabled Access
The practice has automatic doors to allow wheelchair access and includes toilet facilities for people with disabilities.
Disabled parking is available outside the main entrance.
Practice Leaflet
Print a copy of our practice leaflet.