Radiology Department
Welcome to the Borders General Hospital Radiology Department. Our aim is to provide high quality patient care in a clean, safe and friendly environment.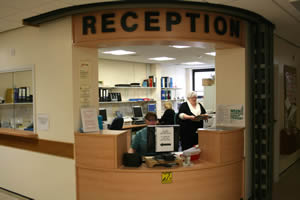 The Radiology Department is situated on the ground floor within the Borders General Hospital. View map.
We undertake approximately 75,000 examinations per year. The Radiology Department employs Consultant Radiologists, Radiographers, Nursing Staff and Ancillary Staff.
The following services are provided:
So that we can keep the wait for your appointment to the minimum it is important that you let us know if you cannot attend for your appointment.  If you do not attend for your appointment and do not inform us we will follow national guidelines, please download patient leaflet for more information.
Car parking
Please note the car park is extremely busy. If you are attending for an appointment please allow time for parking.
Language difficulties
If English is not your spoken language you may wish to bring a friend who can interpret for you. Patients who need an interpreter have to arrange one beforehand or let us know that one will be required for their appointment. We do have information leaflets in several languages.